COVID Cases at Nixa High School
Students and teachers at Nixa are contracting COVID-19.
In the midst of a pandemic, students and faculty are at risk of contracting COVID-19 along the way. Walking through the halls of Nixa High School, a student could pass others who have picked up the coronavirus. Among these students is junior Macy Kopp, who has since recovered.
"I tested positive around early August," Kopp said.
Kopp doesn't know where she contracted the virus, but she became infected right before the start of school. Kopp's symptoms were mild.
"My only symptom was the loss of taste," Kopp said. "I didn't even have a fever and I feel very blessed that my symptoms weren't severe."
Kopp said she wasn't nervous about the experience.
"I knew most teenagers weren't super affected by it, so I wasn't really worried," Kopp said.
COVID-19 is primarily a respiratory condition, so younger people with healthier lungs will be able to resist the virus more. Most teenagers who contract COVID-19 have mild symptoms that don't cause many long-term health problems. While Kopp's symptoms mirrored this, senior Courtney Britz had a more severe experience with the virus.
"I tested positive July 1st," Britz said. "I had a fever and had some bad headaches. I was also really dizzy and congested."
Britz's symptoms were more severe because of her Von Willebrand bleeding disease, which is similar to hemophilia — a blood clotting disorder.
"I remember trying to shower one time and I almost passed out," Britz said. "That was the worst part of it."
With COVID-19 comes a mandatory quarantine period. Both Kopp and Britz experienced boredom through this time.
"I hated quarantine," Britz said. "It was the worst."
Spending day after day in monotony can get tiring, especially for teenagers.
"Quarantine was certainly slow, but at the end of the day, I'm thankful for the time I spent with family and for self reflection," Kopp said.
COVID-19 is especially worrisome to those with immunocompromised family and friends.
"My grandparents live close, so I was concerned for them and their health, " Kopp said.
Kopp avoided seeing her extended family and friends, even after her mandatory quarantining period was over.
Students aren't the only ones who have picked up the coronavirus. Band teacher Craig Finger experienced it as well.
"I started having symptoms on August 31, and I tested positive on September 2nd," Finger said.
As an adult, Finger's symptoms were more severe than Kopp and Britz.
"I had 12 days of fever and extreme fatigue," Finger said. "I could breathe fine as long as I didn't get up and move around."
Finger quarantined from his family in a second house his family owned.
"I moved out for the time to limit the exposure to my wife and sons," Finger said. "It was horrible to be away from my family, but I'm glad I was able to do what was needed to keep them safe."
Finger also experienced boredom during this quarantined period.
"I mainly laid on the couch and looked at the ceiling," Finger sai
In the middle of marching season, being absent for two weeks was significant for the band.
"We are building our show and I wasn't around to help make crucial decisions," Finger said.
Though Finger was absent, the other band directors and students didn't miss a beat.
"The band staff did a great job covering for me," Finger said.
Finger felt especially bad after missing the first game of the season.
"It was only the second performance I've missed in 27 years," Finger said. "I had worked so hard during the summer to come up with the process that allows us to march. It's ironic I had to miss for that reason."
For teachers, contracting COVID-19 means more than it does to most teens.
"I am very proud that my students followed the processes. I don't think my experience with COVID will affect my teaching, but I know the existence of it has," Finger said.
Even though being sick is a terrible situation to be in, not all bad things come out of it.
"Getting COVID definitely taught me the importance of being safe," Kopp said.
In addition to learning about safety, Kopp also understood the importance of having good company.
"I am very blessed to have so many amazing people around me that are supportive," Kopp said.
Finger also experienced support from the people around him.
"My family was overwhelmed by the generosity of our friends and family," Finger said.
Britz was also able to take away positive things from her experience.
"I really learned to appreciate the little things," Britz said. "Hanging out with your friends or leaving the house seems like nothing until you can't do it for two weeks straight."
For COVID-19 survivors, the privelege of being able to attend school in-person became especially important.
"Just please wear your mask," Britz said. "It's not that hard. It's not cool to not wear one."
Wearing a mask and proper social distancing is crucial to ensuring others safety.
"Nobody wants to wear a mask or social distance," Kopp said. "It's inconvenient for everyone, but if we all do it, that's when we will start to make progress."
Even adults can forget the importance of being safe.
"If this virus is going to be beat, we have to do it through unity," Finger said. "Dealing with COVID is not a political issue, it's about caring for one another."
Studies show that without properly-word masks, more students will pick up the coronavirus and get sick. That is inevitable with a school full of crowded halls and packed classrooms.
"It's important to give yourself grace and take time to slow down," Kopp said. "Stay safe but don't be afraid. If we all do our part, we can make it through together."
About the Contributors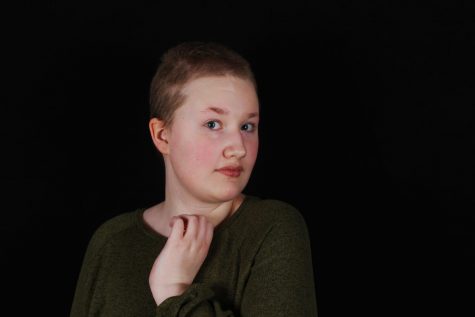 Darby Allen, Design Editor
Lover of fonts, high notes, cake and video games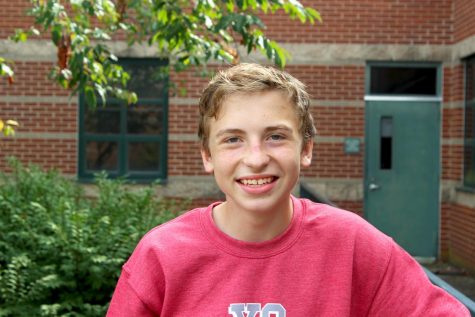 Braden Dennis, Photography Editor
My name is Braden Dennis and this is my second year in Wingspan. I enjoy taking photos, hiking outdoors and having a good time.