Batter vs Baked
NoBaked Springfield
1364 Republic Rd
Springfield, MO 65904
Darby Allen's Take
First we stopped here to get raw cookie dough. It doesn't look like much from the outside, but as soon as you step in you are greeted with a pleasant aroma and a jovial atmosphere. Decorated in pink and white, the interior of No Baked definitely improved the experience. While there was only one person working at the counter and things were a little slow, the service was excellent and the staff was very friendly. I tried the chocolate chip and brownie batter dough and tried the pumpkin spice dough in a milkshake. The food was embellished beautifully and you can choose toppings you want to add to any dough. They also offer their dough in a sundae but neither I or Braden tried that. Upon trying the food we were both very impressed. Not only was the taste amazing but the texture and feeling of raw food did not hinder the experience. I was very impressed by the taste, service and atmosphere of the place. I would highly recommend this place to anyone looking for a sweet treat. 5/5
Braden Dennis' Take
When Darby and I walked up to the NoBaked store, we were greeted by a wonderful display of decor and cookie dough promotions. There was lots of seating, with a different variety of tables, chairs and couches to choose from. The person at the front desk was very polite and even offered us free samples of our orders for the review. I got two scoops with cookies and cream and confetti sugar cookie dough, and a cookies n' cream milkshake with sprinkles blended in. Once we got our orders, we sat down on the couch and tried them out. I tried the milkshake first, and it was amazing. It had an outstanding correlation of sweetness and taste, and the cookie dough flavor definitely came through. Then I had the scoops of cookie dough, and the confetti sugar and the cookies and cream were phenomenal. For a cookie dough lover with a sweet tooth, I highly recommend this place for any cookie dough craving. 5/5
Insomnia Cookies
401 S Kimbrough Ave B2
Springfield, MO 65804
Darby Allen's Take
Pulling up to Insomnia Cookies I immediately felt myself getting nervous. Not only was it dark, but it isn't in the safest part of Springfield. As we went in we realized that the place was really small and there was no seating. After walking in, it took about five minutes before someone serviced us and we were the only people there. The selection was not very big. I tried a chocolate chip, sugar and double chocolate chip cookie. I wasn't very hopeful after the experience I had so far, but after taking a bite of the cookie all of that went away. Every cookie was immaculate. Another perk is that they deliver and they are open until 3 a.m. We ate our cookies standing up so it was a bit awkward. Overall the cookies were amazing, but the service and the atmosphere were unpleasant experiences. I would give Insomnia Cookies a try. 4/5
Braden Dennis' Take
Insomnia Cookies was located next to a strip of other stores. When we walked in, the lobby area was quite small and the decor was quite bland, but what they lacked aesthetically they definitely made up in taste. It took them a while to take our order, but when they did, I got a deluxe chocolate chip cookie. The cookie was very good, especially when you got to the chocolate. It was a perfect mix of cookie and chocolate chip, and the chocolate had an amazing rich flavor which made it really stand out. Overall, if you're solely looking for a great cookie or something to quench your craving of sweets, I would definitely recommend this place. 3/5
About the Contributors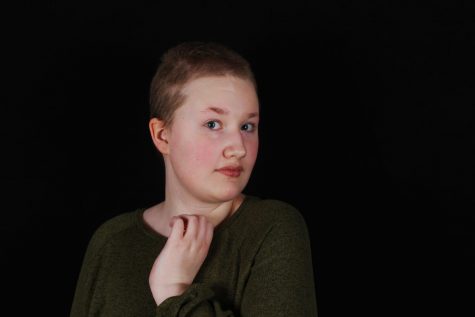 Darby Allen, Design Editor
Lover of fonts, high notes, cake and video games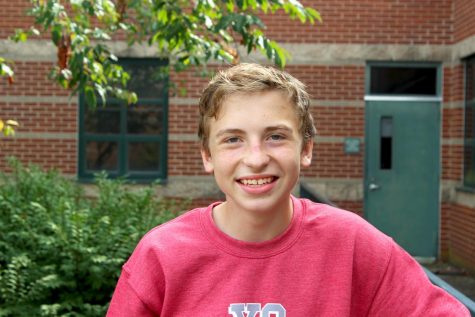 Braden Dennis, Photography Editor
My name is Braden Dennis and this is my second year in Wingspan. I enjoy taking photos, hiking outdoors and having a good time.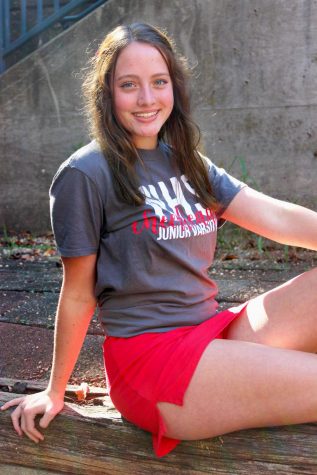 Katelynn Gibson, Managing Editor
I am a junior sports and news writer. I am excited to improve my writing skills and getting to know my fellow staff members. Other activities I am involved...