Singing From the Heart
Choir students work hard to have their voices heard, even through masks
STORY BY: Nadia May
Design Editor
Like many other programs throughout the year, the NHS choir department has had to go through many accommodations to handle the spread of COVID-19. Despite all the changes, the choir had a successful year so far, with new goals to strive for in the future.
Choir students have made an effort to make the year go by as safely as possible. Students are required to keep their masks up while singing. Choir director Daniel Gutierrez said the singers weren't able to attend choir events like the past, but they were still able to perform concerts.
"In a worldwide pandemic [safely having] a concert is a serious achievement," Gutierrez said.
Gutierrez is in his third year as a choir director at NHS. One of his favorite things about choir is how anyone can make their own meaningful connection to music.
"We love to connect with students with something as personal as music; we have the opportunity to make a mark on a students life," Gutierrez said.
Gutierrez said it can take a lot effort for students to adjust under the safety rules, but he, along with other students, believe that this time can help the choir better perfect their abilities.
With students being farther apart from each other, Gutierrez said that listening is key.
"I want students to be aware of others," Gutierrez said. "Great choirs require great listeners. If we can listen to each other, we can sing well with each other."
Senior James Speake and junior Jason Crockett are members of the chamber choir. They both have had different experiences in choir, but their experience with safety precautions has been similar.
"The majority of our face is covered up, [so] we have put a huge focus on expressing ourselves with our eyes," Speake said. "I've learned that it's pretty amazing how much your eyes can say about you."
One issue choir students have worked around is adjusting to masking regulations. Masks are important to stop the spread of COVID-19, so the students were determined to not let the masks negatively affect them.
"COVID has made the singing aspect of choir much harder," Crockett said. "The masks make it hard to hear others, and sitting away from everyone doesn't make it any easier. It forces everyone to come out of their comfort zone and sing louder."
The classroom environment has changed to accommodate the social distancing rules.
"Last year, the chamber [choir] stood on risers with us next to each other, and now we sit in our chairs separated from everyone," Crockett said. "The amazing thing about the chamber is that we all are one family and the social distanced seats do not affect us when we sing together. When we sing, it's like we're back on the risers again."
Usually, choir students have events like solo and ensemble to compete in each year. Due to COVID, those events had to be cancelled. However, students were able to make up for that by performing in the concerts last semester. That opportunity helped the choir grow in their skills.
"If COVID-19 didn't happen, we would be going as normal, but we would not be as good," Crockett said. "Without it, we wouldn't have learned to listen to each other, nor would we be as confident as we are now."
COVID-19 shaped everyone's year differently, but Crockett and Speake said they believe the change brought them a new perspective.
"This year in choir has been a realization of how important the other members are to me," Crockett said. "With COVID-19 preventing me to [being] close with my friends, I see how I took that for granted."
Speake has been in choir since sixth grade and in the chamber choir since sophomore year. Now that this year marks his final year in high school, he said he enjoys reflecting on his choir experience, what he learned about himself and what music means to him.
"I feel I've learned so much about music and vocal technique, but as well I feel I know myself better," Speake said. "Choir helped me learn that everyone is an individual and their own sound helps build a beautiful creation that we produce and perform to the community."
Speake plans to continue on being part of a choir after graduation, possibly attending Evangel or Truman State.
"I think as a group, we are all on the same page: The music and vocal performance can bring light to situations or issues in our world, and open conversations," Speake said. "Many people know the cliche line of 'when words fail, music speaks.' I do believe there is truth in that statement. We can sing and talk about serious problems in life, but I would venture to say that music can be more than that. In the end, music is a source of feel-good material. It is an escape from the real world."
When it comes to giving students advice to improve technique, Gutierrez believes that passion is important to drive one forward and can help a singer get better.
"Just enjoy singing," Gutierrez said. "Sing all the time. Once the passion is there, the product will follow."
About the Contributors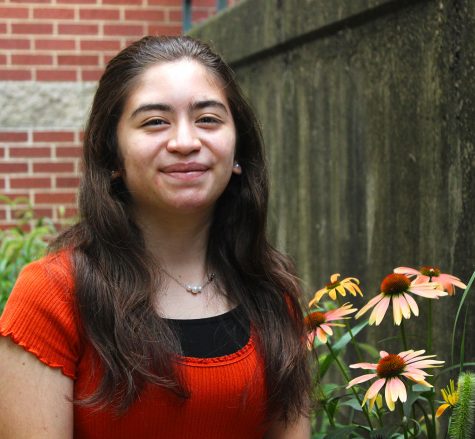 Nadia May, Design Editor
Currently, this marks my third and final year of being a part of the Wingspan staff. As the cartoonist and co-design editor, I am really excited to share...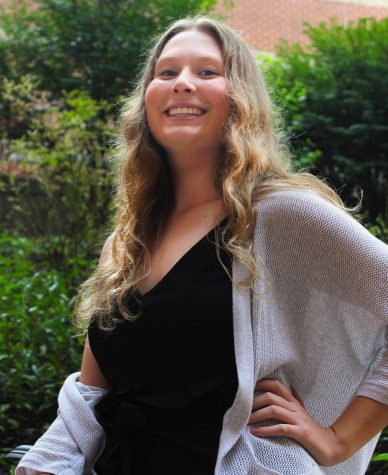 Madalyn Tuning, Editor-in-Chief
I am the editor-in-chief of the Wingspan and I am very glad to be a part of our team this year. Volcanoes are my second passion and I would love to spend...