New Ways to Graduate
New diplomas are being offered at Nix
Students are now capable of earning one of three specialty diplomas offered to graduates. The Advanced Placement (AP) Capstone Diploma, Honors Diploma and the Career Tech Indication (CTE) diploma are the new options available. "It will look better if you have had honors or capstone classes because it will show you are a hard worker along with working with your class schedule," counselor Joy Horgan said. The Career Tech Indication diploma prepares students for the field they are going into, whether right out of high school or going into college. Jordan Burns teaches Personal Finance and business classes at Nixa High School. He is one of few teachers who have the chance to help students search for their preferred diploma. "The business strand may help you look good for college, but these classes do not give extra college credit," Burns said. "However, the technical classes such as woodworking and welding will help with trade schools." Each diploma helps students advance for college as well as having a betterlooking transcript for colleges. When taking extra classes such as AP and dual credit, it requires a full schedule of classes — which helps students work on time management skills. It gives students a taste of what college will be like as well. "[It] keeps [you] from slacking off, gives you something to strive for and can separate you from the rest of students," Kelly Matney, AP Research and World History teacher, said. "GPA does not really show the ranks of students
as much as it used to, so try to separate yourself and take school more seriously. You want to strive for the more advanced diplomas." While aspiring for these new opportunities, it is essential to focus on the coursework at hand. Students who take honors classes generally do better on the ACT. When considering taking advanced classes, it is essential to understand the amount of money one can save. When taking a college class in high school, it can cut down the cost save a great deal of money. The dual credit costs are $70 per credit in comparison to $210 for a regular three credit college course at MSU. For many colleges, the cost per credit is between $270-$350. Students won't earn the AP Capstone diploma at graduation. However, they will be considered candidates for the diploma. The scores for the AP exams are released in July, so students cannot receive the diploma until then.
About the Writer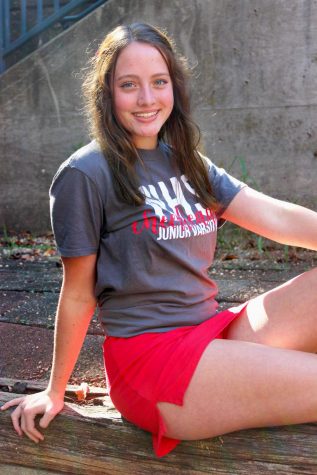 Katelynn Gibson, Managing Editor
I am a junior sports and news writer. I am excited to improve my writing skills and getting to know my fellow staff members. Other activities I am involved...