Voice of the Youth
As the weather gets colder, the election gets closer. Students encourage each other to make it to the polls Nov. 3 in order to fulfill a civic duty.
"It's important to vote because your vote vouches for your beliefs, your ideals, and what you want this country to look like," senior Liam Perkins said. "Not voicing that opinion means that your problems and wishes aren't heard and that could mean that you're unhappy with the country or wish things were different, but you never voted yourself."
Any registered student who will be 18 by Election Day can vote. Perkins is planning to vote in order to show responsibility as a U.S. citizen. Others share the same beliefs that voting is their way of being acknowledged by the government.
"This is a privilege that many do not have, and I want to honor it," senior Elena Mende said.
She will also be voting, but is focused on doing whatever she can in order to watch the government change and continue as she sees fit. Perkins agreed.
"I also believe that one should cherish the opportunity to vote for your own government," Perkins said. "Not many countries are like this or even close to how America feels and runs. Everyone should take this blessing and use it as much as they can."
Considering there are only a handful of students at NHS who will be able to vote, the population of young voters is a bit sparse in comparison to other generations. Of course, there are other reasons why older generations have more voters as well.
"The voting age has increased significantly over the past 10-20 years due to extended life expectancy and the large number of Baby Boomers," American Government teacher Clinton Longwell said.
He has taught AP U.S. Government and Politics, American Government and Virtual American Government this year. He teaches students their responsibilities as citizens, and being a voter is one of them.
"Most of the elected officials in the federal government are 55+ years old and represent the middle to elderly classes because older people vote," Longwell said. "Young people do not have a great deal of representation in government. In order for government and elected officials to respond to the wants and desires of young people, they need to get out and vote regularly and in numbers."
Students also understand the importance of their vote.
"The younger voter population needs to vote for a couple of reasons," Perkins said. "One, the older generation has done their time on this planet and their ideals and ways of thinking are leaving with them. It is up to the younger generations to run this country next and voting for people that represent our ideas is very important. Two, it is also important that the younger generation sets an example for generations to come. If as many people from our generation start to vote and the number of voters skyrocket, then I believe that people might start to see the importance of voting."
Voters who are still in high school or college simply have different views upon the world.
"We are more progressive and have more thoughts that lead to equality for all, representation for all, a better stronger society," Mende said. "Also this is our future we vote on. If we don't go voice our opinion of how we want it to look, it will be much harder to get the society we want. The foundation for our future starts now."
Students' votes change the future in government.
"We are the next generation of doctors, lawyers, etc.," senior Megan Brassard said. "So it's important to establish our own opinions and ideas."
Voting is a beloved right, and understanding what will be on the ballot is difficult and important — it's about more than just presidential candidates.
"I do plan to look at the ballot before voting because I want to make an informed decision on who I am voting for," Perkins said. "I would obviously like for my beliefs to be sought after, so I think it is important to vote for people who are fighting for my causes. I think everyone else should consider doing the same thing so no misinformed votes are placed and people can start being happier with how the government is formed and how they handle things."
There are many resources to help students — and all voters — figure out what will be on the ballot and who sides with their beliefs.
"Do your research," Longwell said. "If you are a single-issue person, make sure you know which candidates best represent your views. Newspaper websites like the New York Times, Washington Post, etc., and sites like iSideWith.com do a great job of helping students identify with who they agree with on different policy issues."
Missouri's government website for voters (https://www.sos.mo.gov) is helpful in guiding new voters on how to register, where to vote and what will be on the ballot.
"[Look at the ballot beforehand] so you are not overwhelmed," Longwell said. "There is a bunch of stuff on the ballot that you may not understand or know what it means. If you have looked at a sample ballot before entering the voting booth, you are prepared and know how to vote."
He said there are many things that can be done to encourage young voters to go to the polls.
"Making students know what they need to do to get registered to vote," Longwell said. "Have voting registration drives at school. Parents can make sure that when students go and get their driver's licenses they register to vote using the Motor Voter Act to register."
Students cannot register to vote until they are at least 17 and a half and can only vote at 18. So, for those students who cannot vote for the presidential elections, there are many local and state elections that will take place afterwards.
"Local elections and issues have a greater impact on your life than the national election in some respects," Longwell said. "Knowing what is on the ballot, whether candidates or issues at the local and state level are extremely important."
These elections may seem smaller, but they directly affect citizens in the area. All elections determine the future of U.S. citizens, and voting is a way to improve that future.
"Why would you not [vote]," Mende asked. "Why do you not want to voice your opinion?"
Teenagers are known for wanting to share their opinions, so elections give them a way to do so.
"I would say there's no reason not to vote, establish an opinion and go with it," Brassard said. "Every vote counts."
Students able to vote will be a part of another historical election.
"This election is definitely going to cause a big divide in our nation, but I'm excited to see what happens and I'm thankful I get to vote this election," Brassard said.
Opinions and debates aside, all voters are equal citizens who have the right to their civic duty.
"Voting is important, but it should not be taken as life or death," Perkins said. "Cherish other opinions that other people have around you. The world is not black and white, for the world is made up of many colors and multiple different ideas and people. Just because someone disagrees with something you said, does not mean that you have to hate them for it. Talk about it and come to an understanding of each other's point of view. There is no right or wrong when it comes to basic politics. The only scary thing about voting is someone hating on you for thinking a certain way. Don't spread the hate, sprout love."
About the Contributors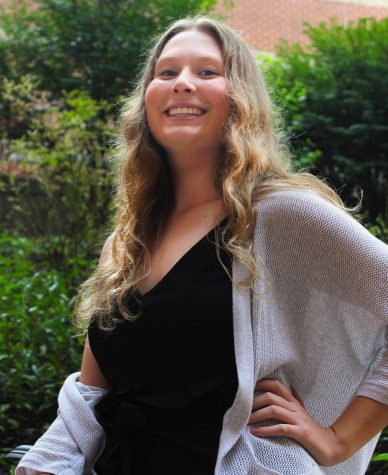 Madalyn Tuning, Editor-in-Chief
I am the editor-in-chief of the Wingspan and I am very glad to be a part of our team this year. Volcanoes are my second passion and I would love to spend...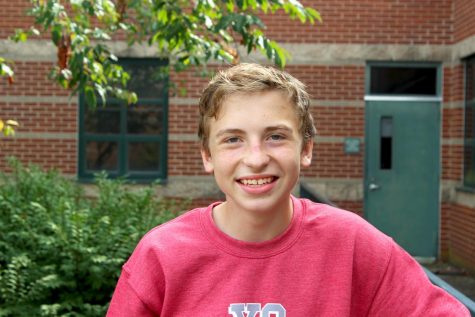 Braden Dennis, Photography Editor
My name is Braden Dennis and this is my second year in Wingspan. I enjoy taking photos, hiking outdoors and having a good time.